Corporate and Office Plant Rental and Maintenance Singapore
Redecorate your office spaces and make them a more comfortable place to work in with our stunning corporate and office plants.
Features by Prince's Landscape offers a wide variety of hydro plants and indoor plants in Singapore that will appeal to all.
Corporate and Office Plant Rental and Maintenance Singapore
Our Consolidated Catalogue

DOWNLOAD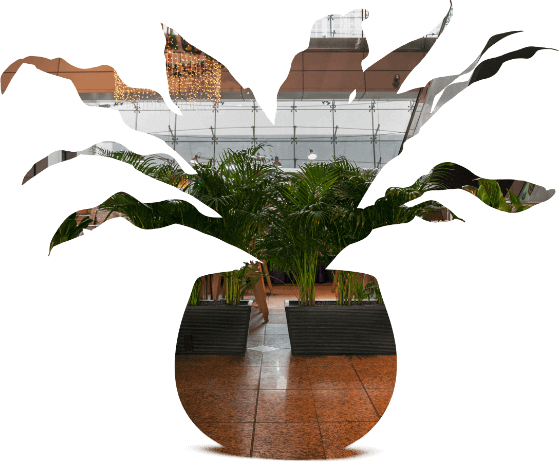 Affordable Corporate/Office
Plant Rental and Maintenance
Our plants are set up with a self-monitoring system with a
water indicator displaying the water level and only needs
to be watered once every 15 – 60 days.
We also have delegated teams that provide on-the-go
indoor/office plant service 6 days a week to cater to your
plant rental requirements and take care of your corporate plant maintenance.
We have over 400 existing accounts located across all
areas of Singapore, and our customers range from the
largest MNC's to self-style shophouse studios.
How Prince Landscape can help you?
8.SATISFACTION GUARANTEED
Service Recovery Standard
Severity
Response time
Description of Severity
*Example Of Site Situation
High
Within 6
working hours
Service failure due to our
team failure

Water leak
Insect infestation
Poor execution of our work

Medium
Within 12
working hours
Unreported site situation*
that leads to service failure

Inaccessibility of location during servicing
Vandalism
Mishandling by others
Incorrect location of plants
Insufficient light
Situation beyond the control
of Prince's

Low
By the next
servicing schedule
Reported site situation* that
leads to service failure
Beautify Your Office with Striking Green Walls
At Prince's Landscape, we offer the perfect solution to transform your office with stunning green walls. Our green walls are designed to add a touch of nature and elegance to any office setting. They can help you boost your workspace's visual appeal to promote productivity and well-being for everyone working there!
These decorative walls are perfect for lifting your mood and adding a beautiful yet professional look to your modern workplace. Here are some benefits of our gorgeous green walls:
Elegant Decor: Greenery is a timeless choice when it comes to decorating your workspace. A beautifully designed green wall can subtly complement your office decor and add to its vitality.
Employee Well-Being: Green walls absorb carbon dioxide and toxic pollutants, giving your employees cleaner air to breathe. At the same time, it creates a calming and stress-relieving environment for workers, improving their morale and enhancing their productivity.
Sustainability and Energy Savings: Setting up a green wall can take your organization one step closer to its sustainability goals! A green wall can help cool the building during summer and offer an insulation cover during winter. These effects can minimize your energy costs and help you save the environment.
Elevate your office decor with our captivating green walls and experience the transformative power of nature. Contact us to explore how our green walls can bring beauty to your office space today!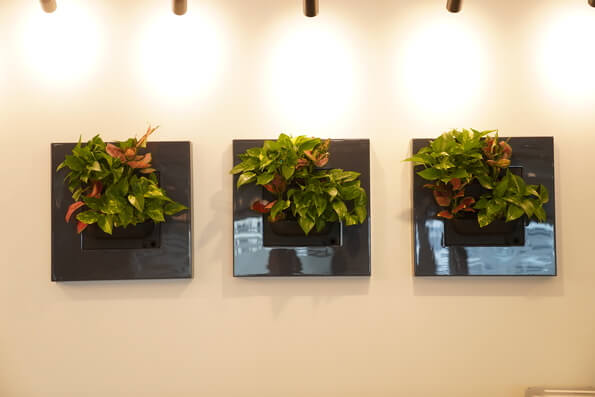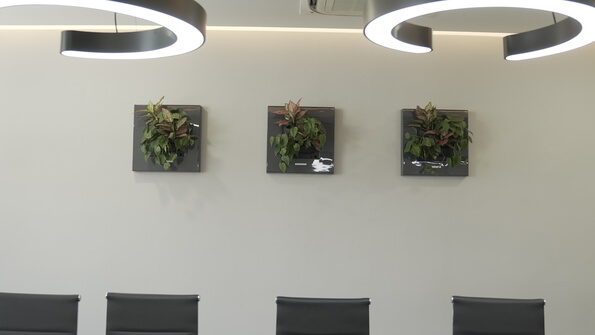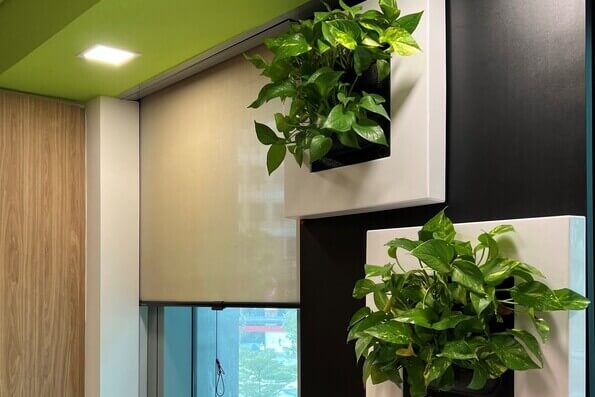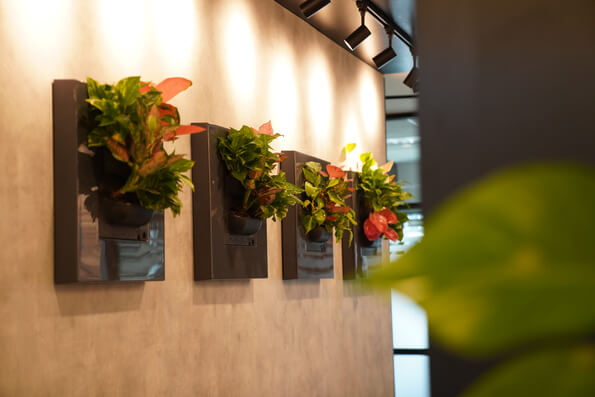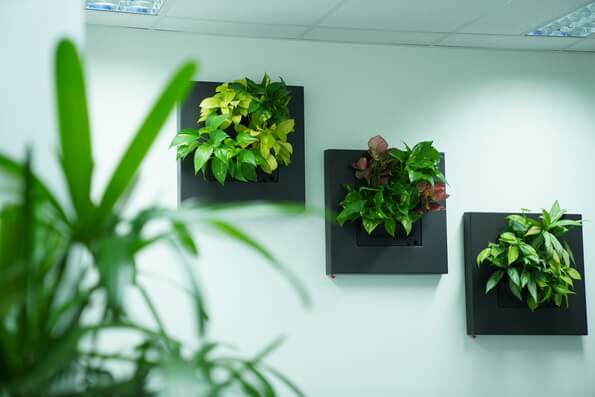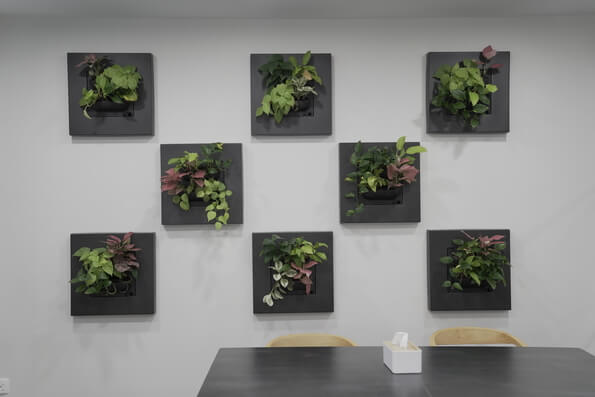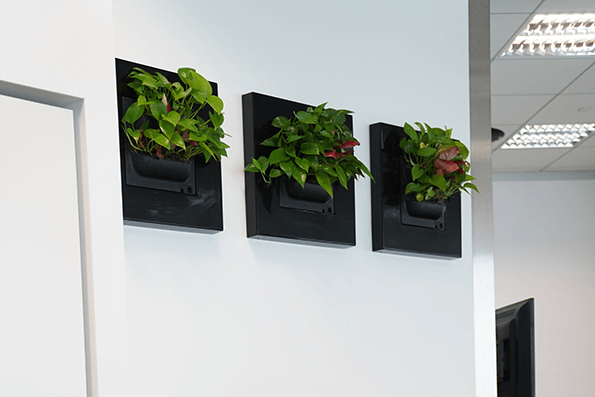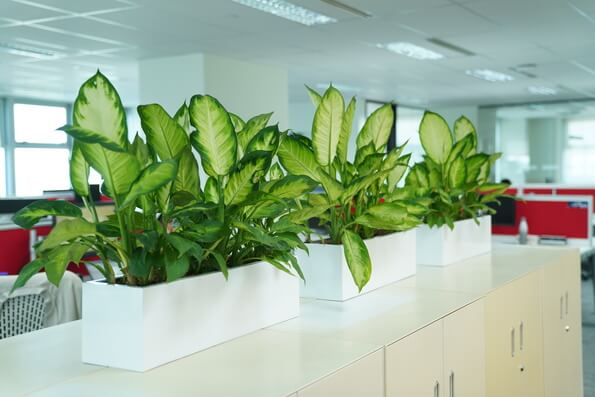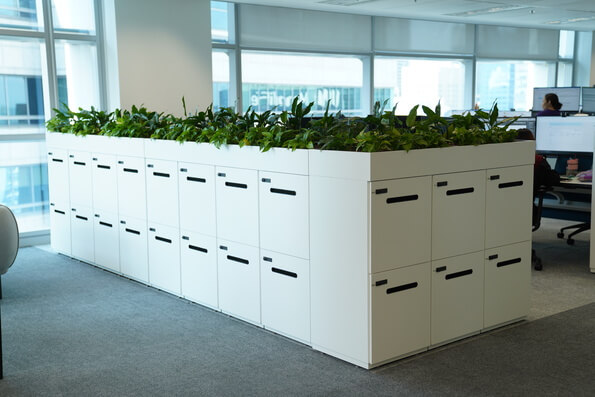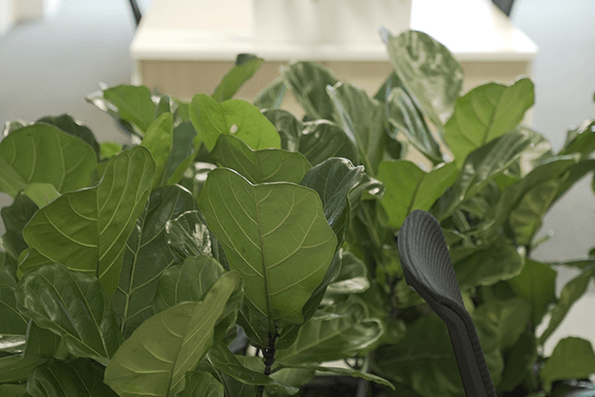 Transform Your Workspace with Air-Purifying Plants
Enhance the air quality in your workspace with our carefully selected air-purifying plants. Freshen up the air you breathe with well-maintained shrubs that make your office a better place!
At Prince's Landscape, we curate the best indoor plants so people in your organization can enjoy the benefits of clean air. Here's why our clients love our air-purifying plants to revitalize their interiors:
Healthier Workspace: Our collection of high-quality plants like Schefflera, Pachira, Yellow Palm, Ficus, Money Plant, and more help to refresh the air indoors. These office-friendly plants are capable of absorbing toxic VOCs (volatile organic compounds) like benzene. They can also increase the amount of oxygen to breathe. As a result, employees feel fresher and enjoy the benefits of better physical and mental health.
Increased Productivity: Having greenery in the workplace often helps alleviate stress and soothe anxiety among employees. Plants can provide workers with a calming oasis, helping them relax and rejuvenate during a stressful workday. As a result, many employees often experience a boost in productivity and creativity. They can work longer hours and achieve essential deliverables with greater ease. Greener surroundings can improve morale and performance, contributing to the organization's long-term success.
Brighten Your Office with Low-Light Plants
At Prince's Landscape, we understand that not every office space receives ample sunlight. Hence, we offer a wide selection of indoor plants that thrive in low-light conditions, helping you keep your office vibrant and green with minimal maintenance and care.
With us, you can enhance your office aesthetics and revitalize its indoor environment without worrying about the maintenance of your precious plants. We can handle everything from installation to watering so your organization can reap the benefits of our office-friendly shrubs.
We offer plants like Yellow Palm, Raphis Palm, Iron Plant, Philodendron, Benjamin, and more to jazz up your office space. Our low-light plants are the perfect addition to any workplace, offering multiple benefits to the people who work there. Here's what these plants can do for your office:
Enhance air quality by filtering out toxins.
Increase humidity levels, preventing dryness in the office.
Create a visually appealing and inviting workspace.
Boost employee morale and well-being.
Transform your office with our low-light plant rentals and enjoy the benefits of a greener, healthier, and more vibrant workspace. Contact us today to discover the best plants to enhance your office environment and give your employees a better space to work!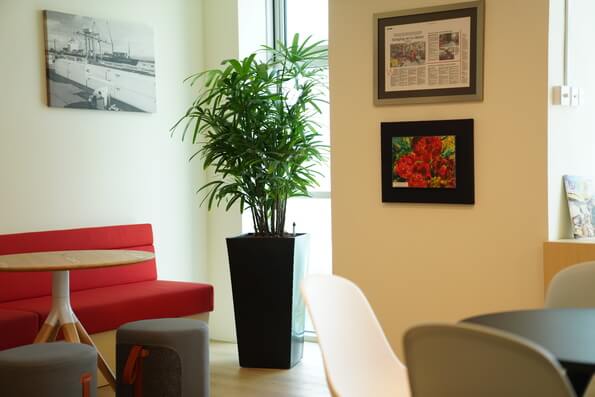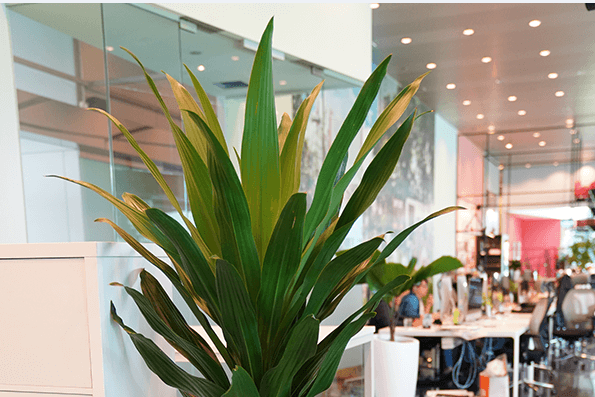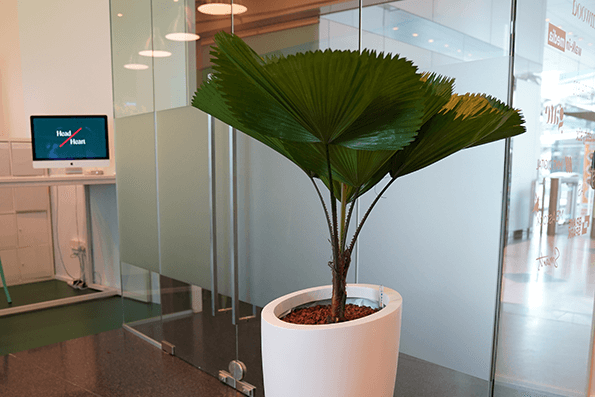 Frequently Asked Questions
Portfolio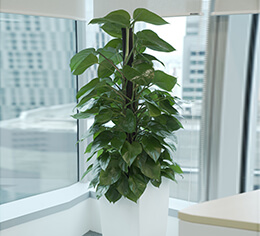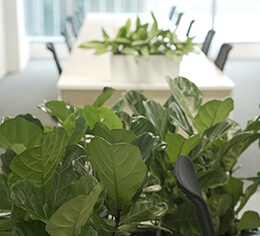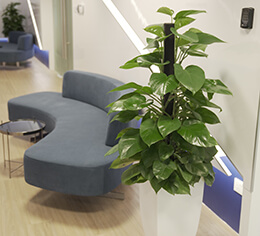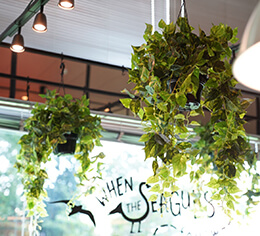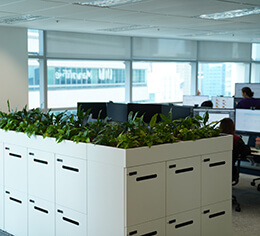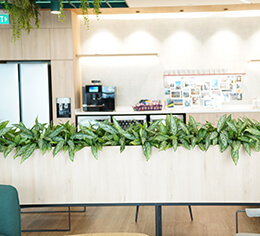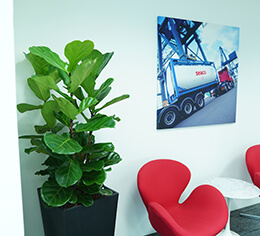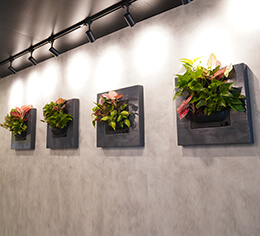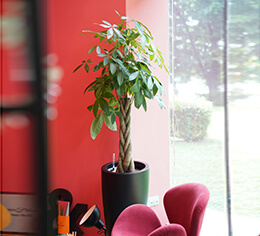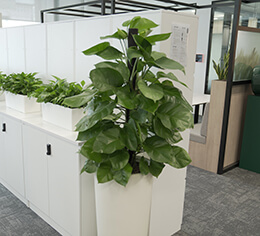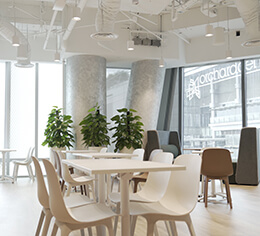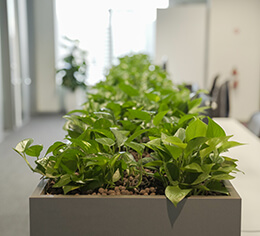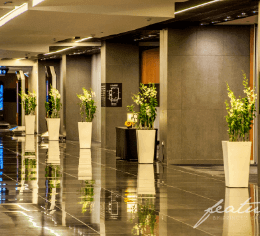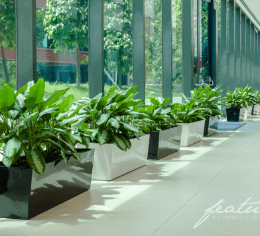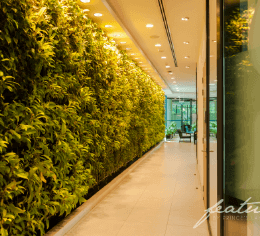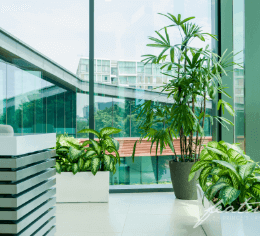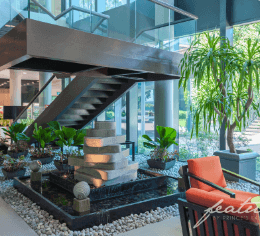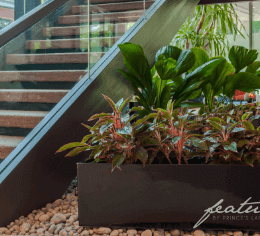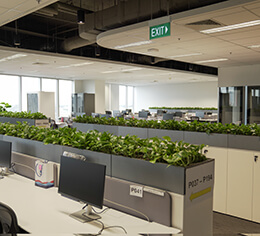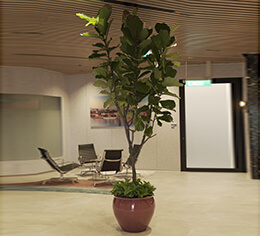 Certificates