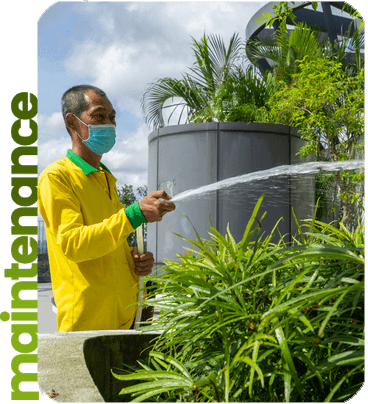 Prince's Landscape Maintenance Service
Equipped with the manpower, knowledge, and experience in plants,
garden, lawn and landscaping maintenance, Prince's offers you the
assurance of a stunning, lush landscape. Our clientele includes hotels, clubs,
condominiums, commercial complexes, government buildings, hospitals
and healthcare centers, theme parks, etc.
We were awarded the Landscape Industry Association Of Singapore (LIAS)
Awards for Excellence in 2019 in recognition of our quality landscaping
services, and are committed to providing the best result for our customers.
Commercial & Residential
Landscaping
Prince's landscaping services has been in the industry for
more than 50 years. Our array of projects includes
governmental, residential, industrial and commercial. We
work very closely with building developers, architects,
engineers, government agencies, contractors, managing
agents, and owners. For more information, click here.
Gardening Service
Singapore
Gardening services include usual pruning of shrubs,
groundcovers, and trees, watering, fertilizing, and
ensuring optimum health of plants. Our team regularly
goes through rigorous training and development to
ensure that we only provide the quality of services our
clients deserve.
TreeCare As A Service (TAAS)
An Arborist shall provide a visual survey on the estate's existing tree/s and provide recommendation/s on the works
required and execute based on the stated description. An interest-free instalment plan of 6, 12, or 24 months is available
for contracts above $5,000.00.
Crown Cleaning
Crown cleaning is the removal of dead,
dying, diseased, crowded, weakly attached,
and low-vigor branches from the crown of a
tree.
Crown Thinning
Crown thinning is the selective removal of
branches to increase light penetration and
air movement through the crown. Thinning
reduces weight on heavy limbs, and helps
retain the tree's natural shape.
Crown Raising
Crown cleaning is the removal of dead,
dying, diseased, crowded, weakly attached,
and low-vigor branches from the crown of a
tree.
Crown Reduction
Crown reduction reduces the size of a tree, often for clearance for utility lines. Reducing the height
or spread of a tree is best accomplished by pruning back the leaders and branch terminals to
lateral branches that are large enough to assume the terminal roles.
Pollarding
A pollard is a tree that has its crown
structure removed, leaving only a trunk and
occasionally few stubs
4-Phase Program
LANDSCAPE MAINTENANCE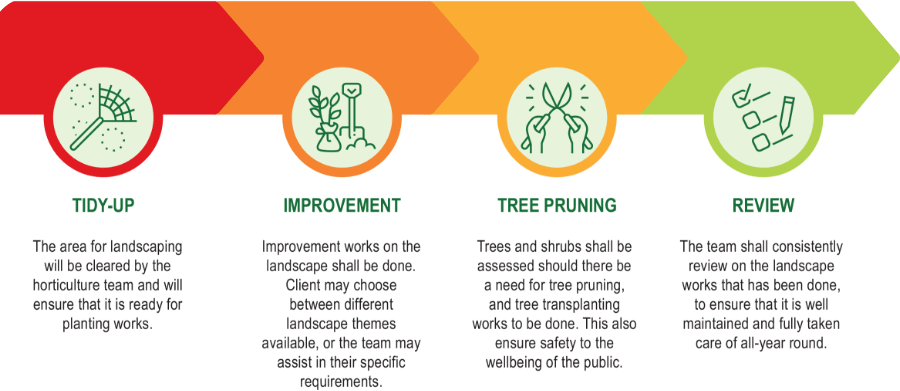 Tree Pruning, Cutting & Tree Transplanting Services In Singapore
Quality Tree Pruning And Tree Cutting Services
At Prince's Landscape, the main focus of our tree pruning services lies in amenity trees and hazard trees. Amenity trees are trees that are maintained primarily for landscape purposes for the benefit of human beings, while hazard trees are usually urban trees with structural problems which pose a potential hazard to life or property.
Prince's can evaluate your trees to improve their aesthetic value or identify potential hazards and make recommendations for their maintenance or removal.
Our services include pruning, cleaning of crown, removal of tree and root growth, repair of damage, clearing of fallen tree, repair of turf, guying/ staking, mulching, top dressing, pest control treatment, etc.
If you require tree pruning, cutting, transplanting or removal services in Singapore, or if your trees require attention, come to us and we will provide you with our TreeCare+ service!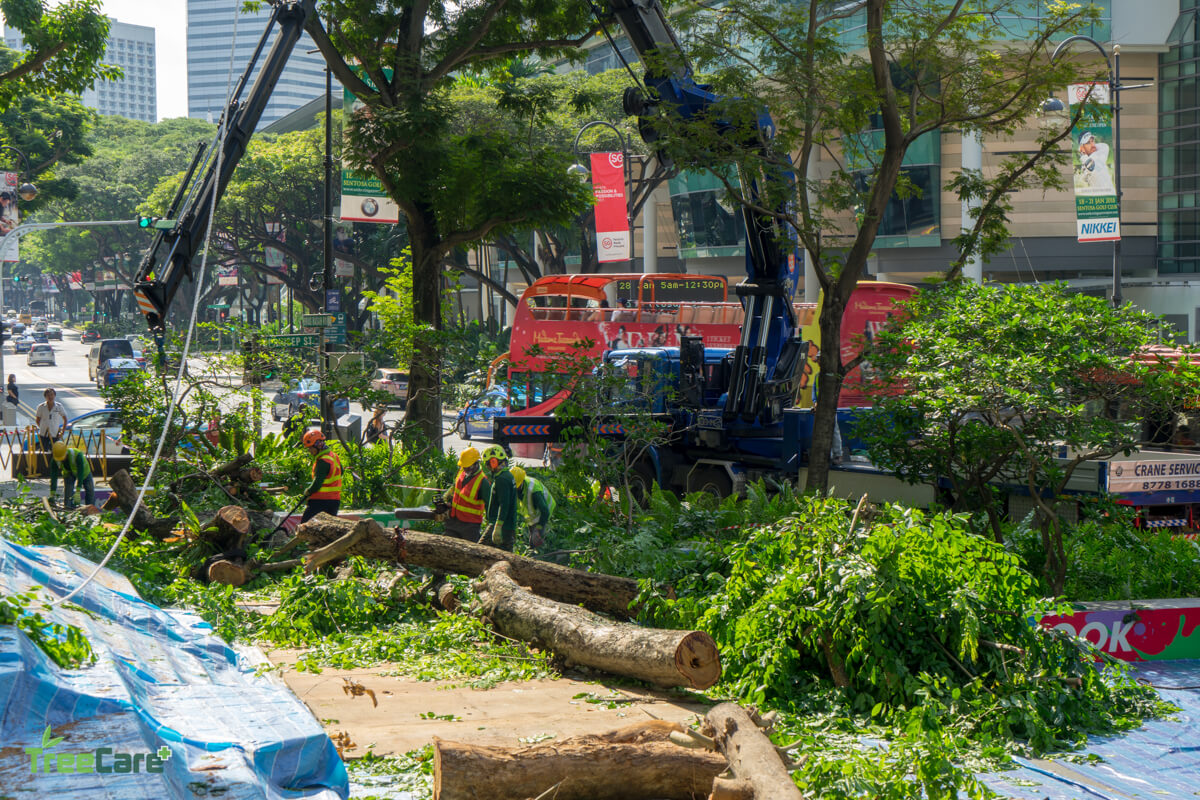 Professional Tree Transportation Services
With the congestion of residential and business districts in Singapore, trees play an important role in our environments, adding greenery, raising aesthetic values, and improving economic benefits in the country.
In the government land sector, it's a 'must' to have healthy trees in the parks and urban areas for public safety, to improve the natural beauty of the country and create balance in the ecosystem. In addition, it is pivotal that the trees are well taken care of during the transportation process.
Safe Tree Pruning Services
Tree pruning involves a great deal of risk. Moreover, with the recent spate of heavy rainfall, professional aid in treating and transplanting affected trees to prevent accidents is more important than ever.
At Prince's Landscape, we have a team of certified tree pruners who is well-equipped with the skills and experience needed to safely prune the trees.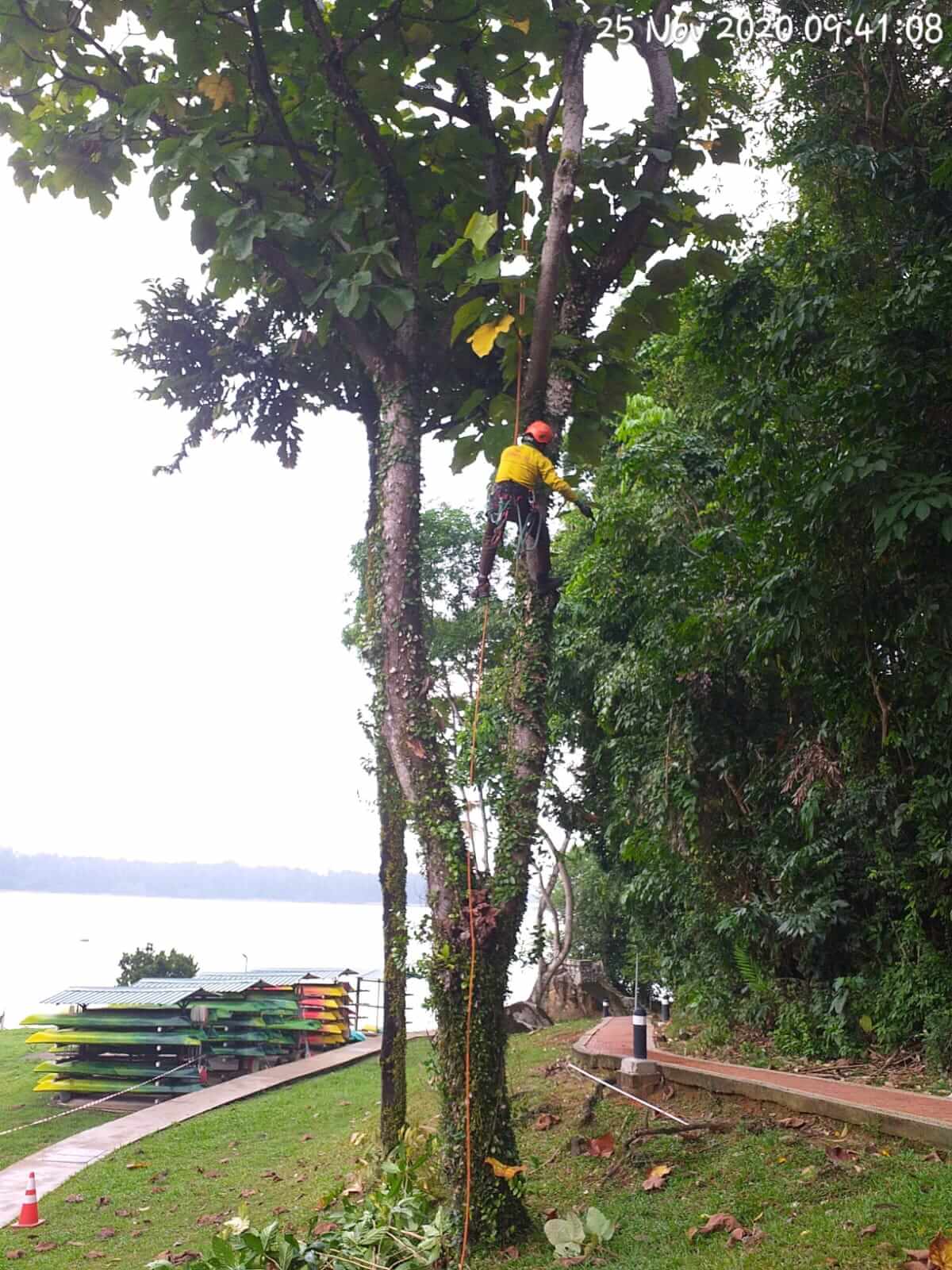 Reliable Tree Transplanting Services
Tree transplanting is a formidable task. It takes a dedicated and well-equipped team to ensure that each tree gets transplanted safely. Before the tree is transplanted, light and hard pruning, pollarding, and crown reduction may be necessary.
At Prince's Landscape, we ensure that the survival rate of each tree is carefully evaluated. Ensuring that every operation and procedure is carried out based on the careful considerations and meticulous assessments of the tree conditions.
Additionally, we follow a strict process to ensure that every tree transplanting case is a success with the trees having a 98% survival rate. After the tree has been rootballed, it is burlapped with a gunny sack, wire basket, or fibre net. This will minimize damage during transportation.
With proper machinery and equipment, a mobile crane is used to lift the prepared tree that is ready for installation and planting.
Our commitment to successful tree transplanting goes even beyond tree care maintenance.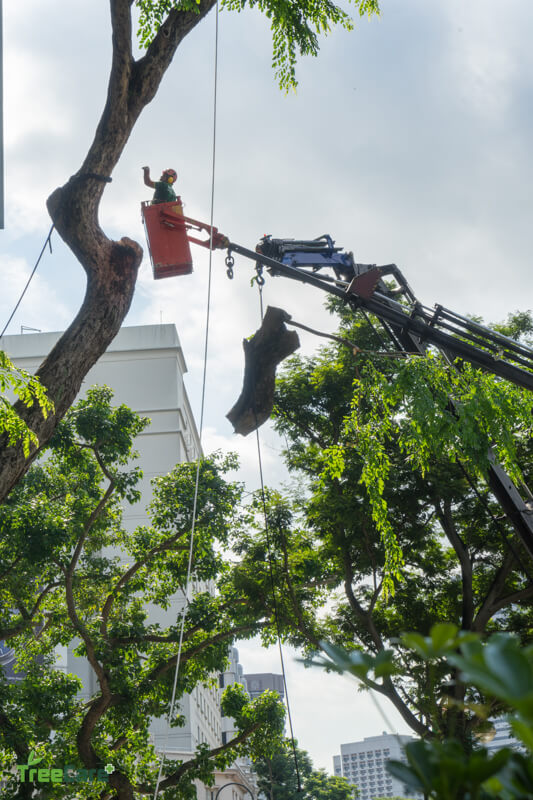 24/7 Emergency Tree Removal Services
Prince's offers 24/7 emergency tree removal service. Our team is always on standby especially in the event a fallen tree needs to be removed and is causing danger to the public. Contact us for more information on our emergency tree removal service.
For more information, you may view our brochure HERE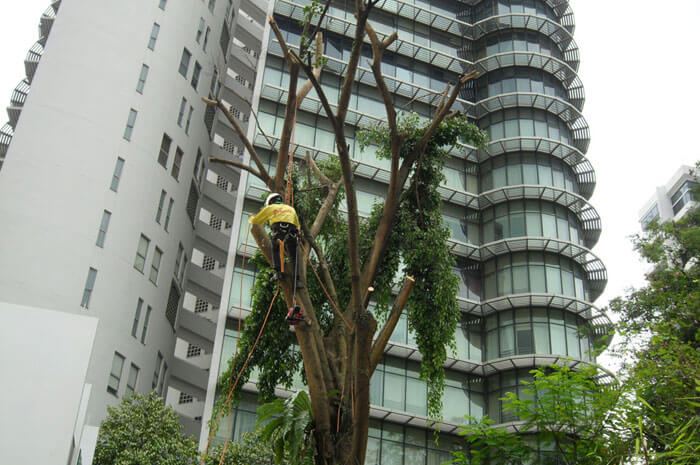 Portfolio