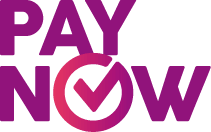 What is PayNow
PayNow is a peer-to-peer funds transfer service available to retail customers of nine participating banks in Singapore – Bank of China, Citibank Singapore Limited, DBS Bank/POSB, HSBC, Industrial and Commercial Bank of China Limited, Maybank, OCBC Bank, Standard Chartered Bank, and UOB.
PayNow offers an enhanced funds transfer experience that enables retail customers of the nine participating banks to send and receive Singapore Dollar funds from one bank to another in Singapore through FAST¹ by using just their mobile number or Singapore NRIC/FIN, instantly. The sender no longer needs to know the recipient's bank and account number when transferring money via PayNow.
PayNow, launched on 10 July 2017 is provided free to retail customers and is available 24/7, 365 days.
PayNow QR
The option of scanning a QR code to make payments is available. Entities and consumers can now make PayNow transfers by scanning the PayNow QR code using the existing mobile banking applications of the participating banks.
The PayNow QR code will be integrated with the Singapore Quick Response (SGQR) Code when it is launched later this year.
Security
PayNow for Entities is a secure funds transfer service.
1. It adopts the same high security standards established by the banking industry in Singapore for funds transfer including FAST.
2. For recipients who register to receive PayNow transfers, the sender will be able to see the recipient's name before confirming the transfer.
This confirmation provides added assurance to the sender that money is being sent to the intended recipient.
For Entities transferring funds, a confirmation process is also available.
¹FAST (Fast And Secure Transfers) was launched in March 2014 – an electronic funds transfer service that enables
customers of 19 participating banks to transfer Singapore Dollar funds from one bank to another almost instantly.
The customer enters the recipient's bank account number and the amount, and the funds are credited.