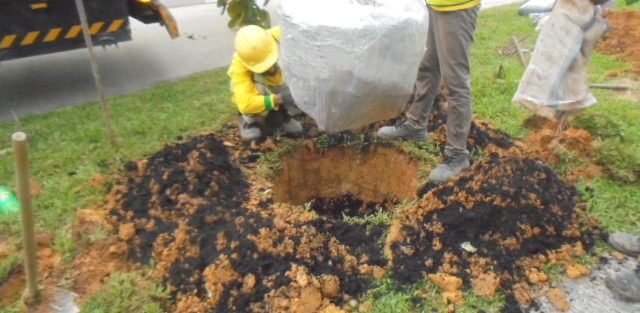 Singapore, known for its gleaming skyscrapers and urban landscape, is taking a bold step towards preserving its environment and embracing sustainability. Amidst the concrete jungle, the city-state has embarked on an ambitious tree planting campaign to enhance its green spaces and combat climate change. The initiative, aptly named "Tree Planting Singapore," is gaining momentum and capturing the hearts of citizens and environmental enthusiasts alike. In this blog, we will explore the significance of this green movement, its impact on the environment, and how Singaporeans are coming together to shape a more sustainable future.
The Need for Tree Planting in Singapore
As a bustling metropolis, Singapore faces numerous environmental challenges, including urban heat island effect, air pollution, and loss of biodiversity. The expansion of concrete structures and rapid urbanization have resulted in diminishing green spaces. To counter these issues, the Singaporean government and various organizations have joined forces to promote tree planting as a crucial solution.
Impact on Climate Change
Tree planting plays a pivotal role in mitigating climate change. Trees absorb carbon dioxide, a major greenhouse gas responsible for global warming, and release oxygen during photosynthesis. By sequestering carbon, trees act as nature's carbon sinks, helping to reduce the carbon footprint of the city. The increase in tree cover also helps regulate temperature, reducing the urban heat island effect and making Singapore a more pleasant place to live.
Enhancing Biodiversity
Beyond their role in carbon sequestration, trees provide valuable habitats for various species of flora and fauna. The introduction of more trees across Singapore's landscape creates interconnected green corridors, enabling wildlife to flourish in a more urbanized environment. This urban biodiversity is essential for maintaining ecological balance and supporting a healthier ecosystem.
Community Participation and Initiatives
"Tree Planting Singapore" is not just a government-driven initiative; it involves active community participation as well. Numerous NGOs, community groups, and individuals have taken up the cause of tree planting, organizing tree planting drives, and advocating for a greener future. Schools and educational institutions have also actively incorporated tree planting into their curriculum, educating the younger generation about environmental stewardship.
Sustainable Urban Planning
To ensure the success of the tree planting initiative, Singapore has integrated sustainability into its urban planning. The city's planners are incorporating green spaces, rooftop gardens, and vertical greenery into new developments. This sustainable approach aims to strike a balance between urbanization and preserving the city's natural beauty.
Measuring Success and Looking Ahead
As the tree planting in Singapore initiative gains traction, it is essential to measure its impact and success over time. Key indicators include an increase in tree cover, improvements in air quality, and positive changes in urban temperatures. Regular assessments will enable policymakers to fine-tune the strategy and identify areas that need further attention.