Climate change is a severe issue in the contemporary world. And GHG or greenhouse gas emission contributes significantly to this challenge. According to government data, in 2020 Singapore emitted 49,749.1 gigagram GHG. Since then, Singapore started multiple sustainability and green initiatives. So, the Singapore industry of landscape and gardening is also thriving significantly.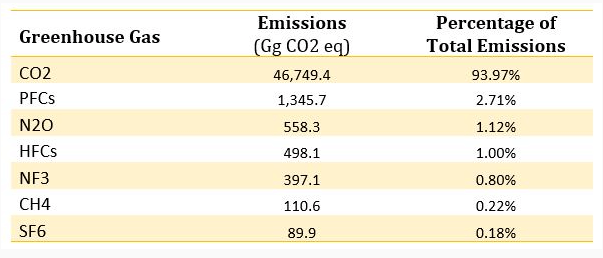 In addition to the One Million Trees movement, Singapore also initiated the edible gardening initiative to bring back agriculture in the urban space. Hence, the significance of plant care and arboriculture has skyrocketed in recent times. Arboriculture is the science behind taking care of your plants, trees and overall landscape. Professional arborists use various tests and tools to assess the health of a plant and preserve greenery.
And if you're interested to learn more about contemporary trends in arboriculture and plant care, this blog is for you!
Contemporary Trends in Arboriculture in Singapore:
1. Precision arboriculture
In recent years tree-safety issues have become notably challenging, due to the consequences of climate change. The increased strength of the windstorms and unique tree diseases are leading to weakened roots and falling trees. Using precision arboriculture experts can consider diverse contexts such as the location of the tree, geospatial, environmental and territorial data. These data can be instrumental in planning the safe use of a land, for example, how many trees can be planted in that area, leveraging the vegetative condition for a thriving landscape etc.
2. Early pest and disease detection
The use of deep learning in image processing technology has revolutionised early pest and disease detection in plants. Compared to traditional methods, digital image processing can be far more efficient in terms of early intervention.
3. Aerial imaging
Technological innovations in remotely piloted aerial systems or drones and image processing have simplified the process of forest inventory and tree mapping. Aerial imaging helps experts to take multiple partially overlapping pictures and process them using structure from motion photogrammetry to develop a 3D model. The arborists further use the 3D model to identify individual trees. An improved tree mapping process allows the arborist to assess its health more effectively, especially in a dense landscape.
4. IoT-based tree care
Did you know that trees planted in urban areas have an average lifespan of fewer than ten years, whereas, in nature, they survive for decades? That is why, IoT devices are planted near the roots to increase the longevity of the trees. In urban spaces it can alert the groundskeeper and the arborist about the exact needs of the trees. For example, if a certain area of the soil dries out faster, the trees there require more water, than its neighbours. Based on these alerts, tree management can be more productive.
5. Pruning and removal of trees
An arborist can assess the plant's health before attempting to prune certain parts. Their assessment is also necessary to decide the type of pruning required for the plant. Consult an arborist before pruning plants or removing large trees from your garden or landscape. Their guidance can help you to maximise the benefits of pruning, on tree health and growth.
In Conclusion
The use of arboriculture is not limited to natural parks or forests. Commercial and residential landscaping also requires extensive assistance from arborists. Prince's Landscape Pte Ltd in Singapore offers one of the widest ranges of arboriculture services to ensure optimum plant health.
Consult with their experienced team of arborists to know more about how arboriculture technique can fulfil your landscape needs.