Visit our online garden store for your landscape & gardening needs – from live potted plants to gardening equipment & supplies here in Singapore. At The Green Corner, we strive to provide you with the best quality of products and service!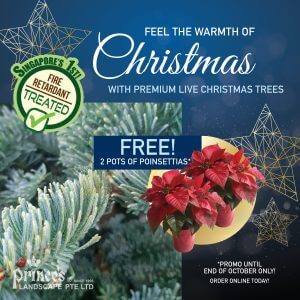 Free Delivery, Set-Up, Dismantle & Disposal Earliest expected delivery date to be 20 November 2020* Options to include Decoration Service and/or Fire Retardant Treatment are available.
*subject to change if there are any shipment delays. We will notify you directly should this happen. We are working with suppliers to ensure safe practices amidst the COVID situation in order to ensure the wellbeing of everyone involved.
$236.00

incl. GST
Add to cart