Peperomia scandens 'Variegata'
0 out of 5
Hanging Peperomias are very suitable for growing in a north-facing window or in a position with similar light conditions.
It can be rather demanding, but once the principles of cultivating it are understood and practised, it will thrive for years.
Pot 100mm x H 0.3m
Item Code: RT-0006-00
Price :

$10.00 incl. GST
Description
Common Name : Hanging Peperomia
Maximum Height : 0.3 m / 1.5 m (if allowed to climb)
Light Preference : Semi-Shade
Water Preference :  Moderate Water
Plant Growth Rate : Fast
Related Products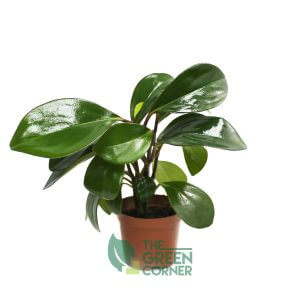 0 out of 5
$

8.00 incl. GST
A versatile, decorative indoor plant, it is perfect for the windowsill or as table decoration or arranged with other indoor plants. Pot 150mm x H 0.3m Item Code: RT-0005-99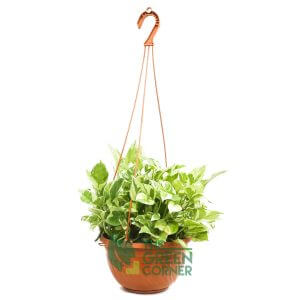 0 out of 5
$

4.80 –

$

18.00 incl. GST
The Marble Queen Pothos, with its long cascading vines, makes a beautiful table or hanging plant. This plant can also be trained to grow on a pole or trellis.