Description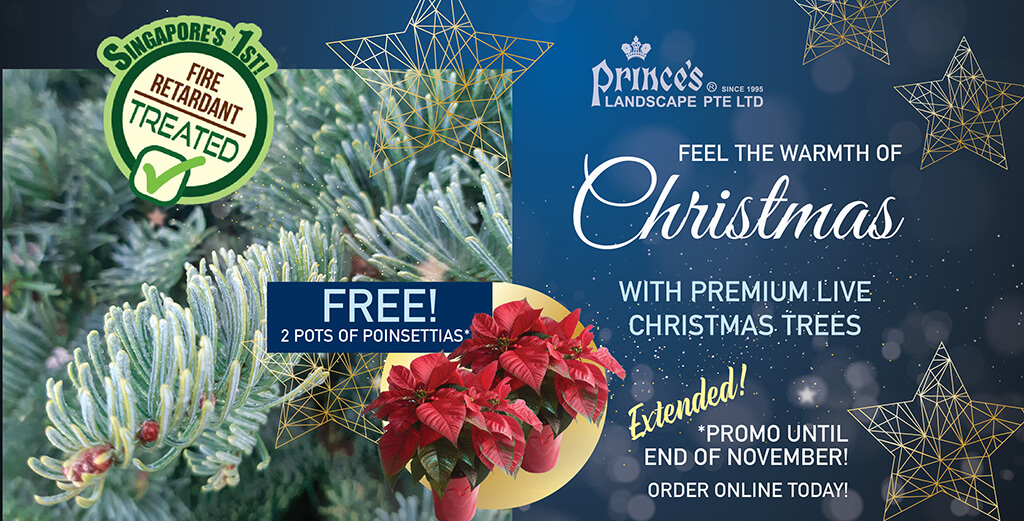 ---
Free Delivery, Set-Up, Dismantle & Disposal
(incl. Tree Stand)

*Tree Stand will be on loan and collected back during dismantling.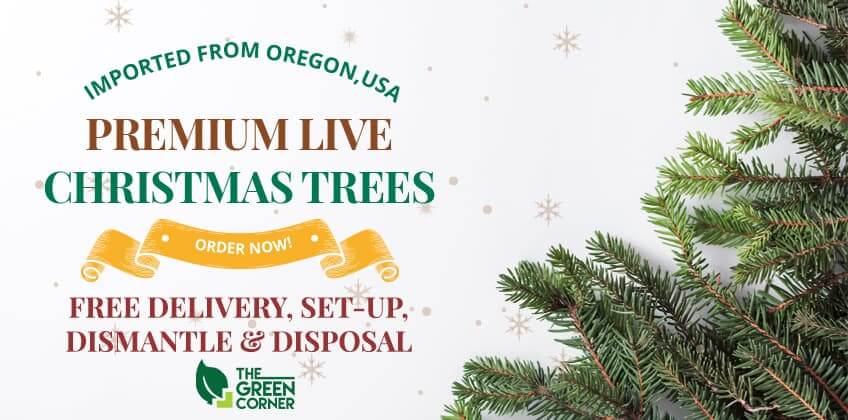 ---
Noble Fir Origin
Oregon – Pacific Northwest of U.S.A
About Noble Fir
Our live Christmas tree, Noble Fir, has beautiful soft blue-green needles and a wonderfully distinct fresh fir fragrance. They are native to and grow only in the Pacific Northwest. Oregon Noble Fir Christmas trees have a full natural shape with sturdy layered branches that can support heavier ornaments. They have distinct spruce like appearance, and the needles are soft to the touch. When displayed in the home for the holidays, these real Christmas trees are very durable with excellent needle retention. When you think of the classic Christmas tree shape, it can't get any more authentic!
Why Choose Noble Fir
– Form Factor –
Four sided needles grow firmly together
– Strength –
Sturdy branches – suitable for hanging heavier ornaments
– Retention –
Unique ability to retain moisture that helps the needles stay intact much longer than other varieties
-Scent-
Produce distinct fresh fir fragrance
Differences between Premium, Grade 1 and Grade 2 Noble Fir

---
Safety
Keep your Christmas trees away from open flames, heaters, candles and other source of fire, heat or sparks, check tree lights for missing or broken bulbs, keep plenty of water in the base, make sure extension cords are not frayed or overloaded. Make sure candles are out before leaving, place candles on a stable surface and be sure to keep candles out of the reach of children and keep matches and lighters in a safe place.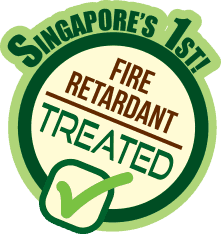 Fire Retardant Treatment
Here at Prince's Landscape, we are the first in Singapore to offer an option for treatment to your Premium Noble Firs with a Fire Retardant coating that protects from combustion by creating a barrier when subjected to fire, sparks or embers from short circuit incidents or heat from any lighting ornament over prolonged periods of time. The coating used is transparent, odourless, non-toxic, non-carcinogenic and environmentally friendly.
Regardless if you choose to opt for our Fire Retardant Treatment, it is always best to have safe practices to prevent any unfortunate happenings over the festive period.