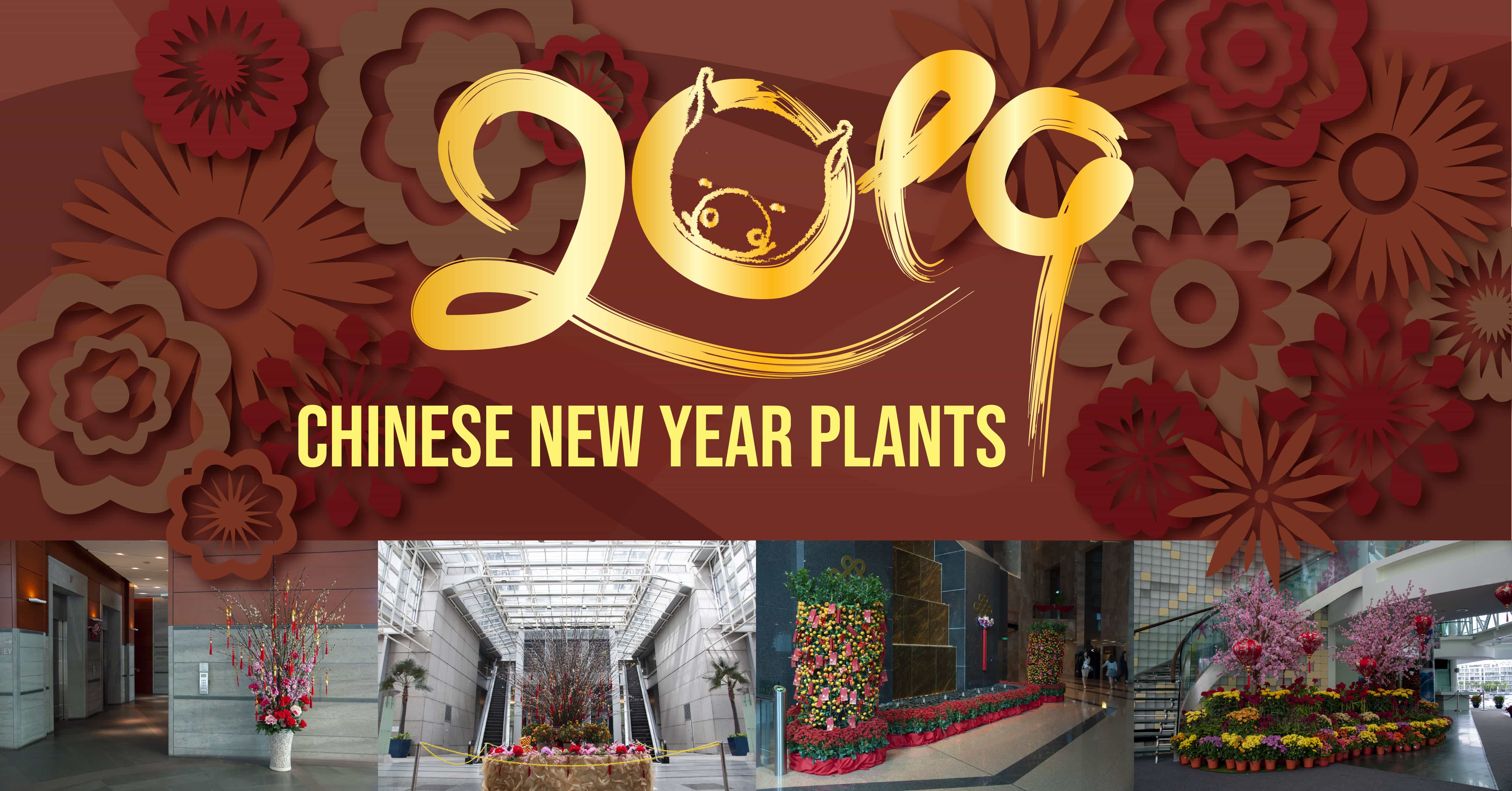 Create a beautiful festive atmosphere in your corporate offices, hotel lobbies, atriums, malls, and even outdoor surroundings with a wide array of Chinese New Year plants, ready to bring you luck and prosperity this season!
Here are some of the Auspicious Plants for the Year:
KUMQUAT
Kumquat plant is a must-have for Lunar New Year. Mandarin oranges are called 'kum' in Cantonese and the pronunciation is similar to that for the word 'gold'. Kumquat, therefore, is symbolic of ushering in good fortune, wealth and prosperity.
MANDARIN ORANGE
Chinese New Year has to have Mandarin Oranges which come in different sizes. Some believe that the bigger it is , the bigger it represents bigger opportunities. A BIG Harvest and prosperity, it also speaks of sweet success, wishing that all these will come in the coming New Year. The fruits symbolise GOLD and all the good wishes for the new year.
COCKSCOMB
Beautiful wavy, velvety flowers of the Cockscomb is such a delightful sight. With Red blooms which represent good wishes, these potted plants are usually bought in pairs and placed at doorways or gates, representing double happiness and bliss for the family and home.
CHRYSANTHEMUM
With an auspicious meaning for Chinese New Year, the Chrysanthemum symbolises perfection, optimism and joy. To some it is an object of meditation. Usually in yellow and orange, it comes in small and big blooms, beautifying the garden or the living room.
KALANCHOE
Kalanchoe is known to the Chinese as "thousands and millions of red and purple", and is commonly purchased during the Chinese New Year for decorative purposes. Because of its multitude of flowers, it is believed to bring prosperity to the household.
AZALEA
To the Chinese at New Year, the Azalea symbolises harmony and smoothness of flow in life. Red again is an auspicious colour for the Chinese New Year, symbolizing all forms of goodness. It is believed it helps to foster and also strengthen relationships. When in full bloom, it is like a big bouquet of flowers. A beautiful sight indeed.
CELOSIA
Beautiful wavy, velvety flowers The chinese name is Feng Wei which translated is Phoenix Tail. Celosia is its botanical name. Usually come in yellow and red, they look like a tail. This flower represents harmony and good fortune.
ZAMIOCULCAS
Its Chinese name Jing qian shu comes from its angular-shaped leaves that resemble ancient Chinese gold ingots. This plant has thick, fleshy and naturally glossy leaves. When it flowers, it signifies future good fortune for the household.