Plants that do not require full sunlight.
Can be placed indoors with indirect sunlight.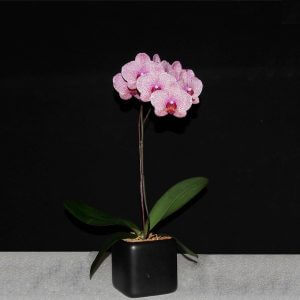 $

55.00 incl. GST
The Phalaenopsis or 'Moth Orchid' is the most common orchid due to its ease of production and the availability of blooming plants year-round. Phalaenopsis are easily grown in the home and stay in bloom for a very long time. Comes potted with 1 orchid bloom spike in sphagnum moss.