CNY Archives | Prince's Landscape Pte. Ltd.

A collection of auspicious plants to usher in the new year. From the lush and fragrant kumquats to the grand and beautiful pussy willow arrangements – come take a look at our wide array of CNY Plants.
CNY SALE ENDED
Thank you for the support!
Come down to any of our retail locations for any last minute shopping.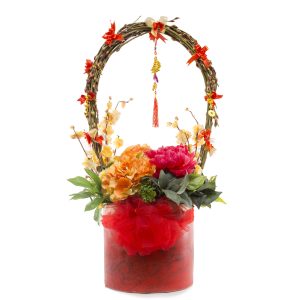 Measurement: 2ft to 3ft
As true harbingers of spring, pussy willows are a terrific reminder that winter will soon be over. For Singapore, it will be a sign of one of our favourite festive season: Chinese New Year. Getting one of our pussy willow arrangement will definitely spruce up your house setting for relative friends and guests.
*These arrangements are for illustrative purposes only and may differ from the actual product. The Green Corner by Prince's Landscape reserves the right to replace any item in the arrangement with another of equivalent value depending on availability.
$

138.00 incl. GST
Read more