Tabletop Plants Archives | Prince's Landscape Pte. Ltd.
Plants that would look good as tabletop decorations.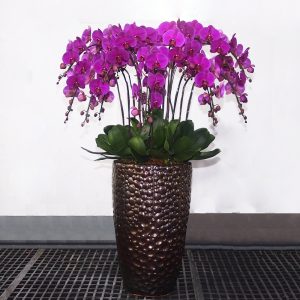 The Phalaenopsis or 'Moth Orchid' is the most common orchid due to its ease of production and the availability of blooming plants year-round. Phalaenopsis are easily grown in the home and stay in bloom for a very long time. Comes potted with 15 orchid bloom spikes in sphagnum moss.
$

500.00 incl. GST
Add to cart