Gardening Tools & Supplies Archives | Prince's Landscape Pte. Ltd.
All your gardening needs in one place.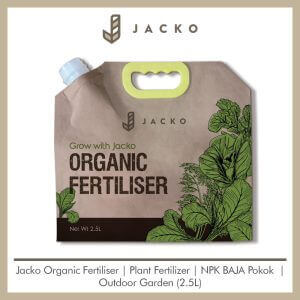 Jacko's Organic Fertiliser is an organic and eco-friendly product, Jacko implemented a process, that helps the environment by managing agricultural by-products in a natural and sustainable manner to produce Jacko's Organic Fertiliser. After processing, the Organic Fertiliser is further heat composted, palletised and milled to give a consistent powdery finish with minimal odour, suitable for home users.
$

13.00 incl. GST
Add to cart