Festive Plants to liven up the atmosphere and truly celebrate the occasion.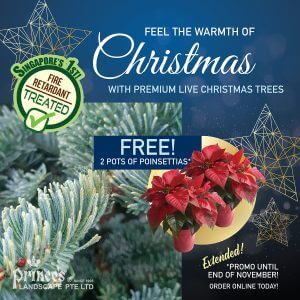 Free Delivery, Set-Up, Dismantle & Disposal Earliest expected delivery date to be 20 November 2020* Options to include Decoration Service and/or Fire Retardant Treatment are available.
*subject to change if there are any shipment delays. We will notify you directly should this happen. We are working with suppliers to ensure safe practices amidst the COVID situation in order to ensure the wellbeing of everyone involved.
$0.00
Read more